Aloha!

We are delighted that Hale Kalele sparked your interest. Our gorgeous one-of-a-kind apartment homes are in an up-and-coming hot spot. Our reasonable apartment community offers affordable living in the heart of Honolulu. Unfortunately, due to high demand, our waitlist is currently closed and we are no longer accepting applications.
To our new residents that were selected, and have chosen an apartment home, Congratulations! We are excited to welcome you to be among the first to move into Hale Kalele and call this magical place home!
With all the Amenities...
Air Conditioner
Floor to ceiling windows
Views (in select units)
Energy Star Appliances
Availability 24 Hours
Controlled Access/Gated
On-Site Management
On-Site Maintenance
Lucky Live Aloha
Hale Kalele was created with Island residents in mind. The newly constructed building is a non-smoking facility designed and built to adapt to your lifestyle and allow you to unwind and exhale when living at Hale Kalele. Residents can enjoy time with family and friends on site at the indoor or outdoor recreation areas. Prefer to be out and about? Just a short drive from the property and you can be at Ala Moana Beach or Kakaako Park enjoying fishing, surfing or just hanging out at the beach. Shopping more your style? Ala Moana Shopping Center, the worlds largest open-air shopping center and Hawaii's premier destination for shopping, dining and entertainment is also just minutes away.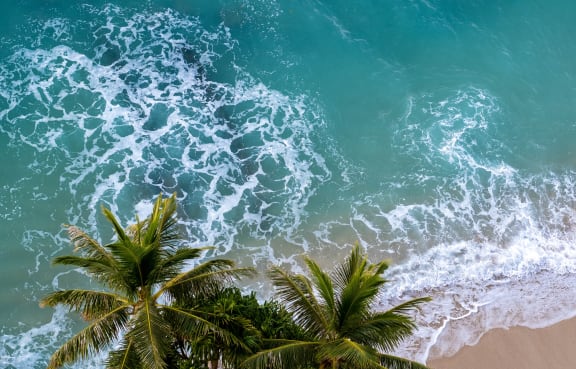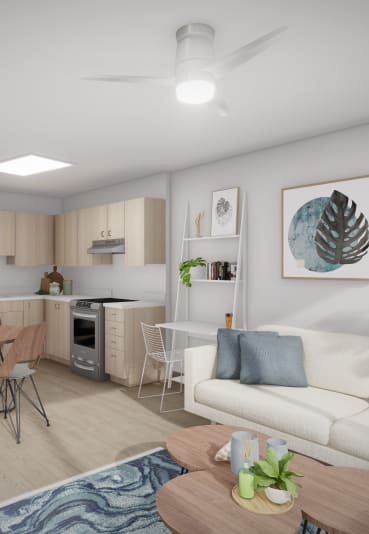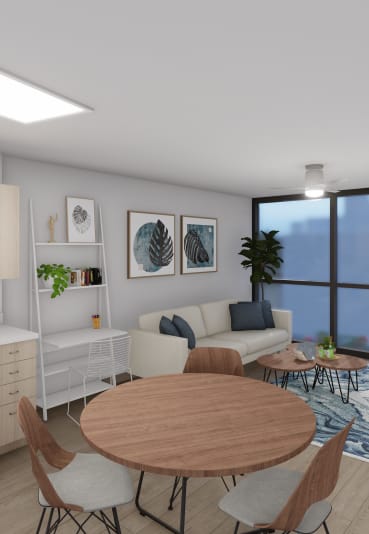 Testimonials
Grace is sharp, energetic and helpful! I am so glad to have her as the manager. Joann is always willing to help. She is organized, enthusiastic and right on the money! Grace, Joann, Jacky and Richard make me feel like the Hale Kalele is my real home. We are a big family.

- Michael (Source: Property Survey)
Grace and her team made it comfortable and pleasant experience to move in.

- Jenny (Source: Property Survey)
Grace and Joann represent an amazing amount of Aloha at Hale Kalele while also providing exceptional and professional service support. Props to you two ladies for providing my son and I such warm and inviting first impression of our exciting new hale!!

- Bliss (Source: Property Survey)
Grace Weisler - Manager here at Hale Kalele. She called me to Congratulate me on the Lottery here at Hale Kalele. Grace communicated with me throughout the entire move in process. She helped meet to meet all my document deadlines on time.She also helped to reach out to my Section 8 Inspector and my Section in 8 worker. She is so awesome. She made everything go smoothly. Joanne helped me a lot too by making my move in transition very smooth. There was one more Woman in the Admin office here...

- Darlene (Source: Property Survey)
Yes thank you an mahalo the team management Jackie, Joann,grace for there pations an time an effort to getting us moving in, an there help, much mahalo

- Earl (Source: Google)
GRACE, JOANNE, JACQUELINE! VERY WONDERFUL KIND,thoughtful JUST AWESOME TEAM!! Mahalo for everything God bless

- Diana (Source: Property Survey)
Yes, I certainly would like to recognize 3 wonderful, helpful and knowledgeable women who made my moving experience into Hale Kalele where I can come home and feel safe and comfortable. Grace, Joanne and Jaclynn. I also want to express my appreciation to Richard and all the maintenance staff for all their help as well. Thank you all so kindly.

- Susanah (Source: Property Survey)
To Grace and Joanne: Thank you both for being supportive and handling my phone calls, e-mails, and many questions! You

- Anthony (Source: Google)
Everyone here made the experience great but grace really helped out alot and went out of her way to make sure we were comfortable and understand everything

- Edward (Source: Google)
I first heard of Hale Kalele on the news. A few days after, I submitted my application. The staff at the site were all very friendly, and helpful. They provided me with all the information I needed to make sure my application was in order, and provided me with peace of mind that the process did not need to be rushed as it was a lottery. The process since then has been smooth and profetional. Mahalo!

- Aaron (Source: Google)
Testimonials
Grace is sharp, energetic and helpful! I am so glad to have her as the manager. Joann is always willing to help. She is organized, enthusiastic and right on the money! Grace, Joann, Jacky and Richard make me feel like the Hale Kalele is my real home. We are a big family.

- Michael (Source: Property Survey)
Grace and her team made it comfortable and pleasant experience to move in.

- Jenny (Source: Property Survey)
Grace and Joann represent an amazing amount of Aloha at Hale Kalele while also providing exceptional and professional service support. Props to you two ladies for providing my son and I such warm and inviting first impression of our exciting new hale!!

- Bliss (Source: Property Survey)
Grace Weisler - Manager here at Hale Kalele. She called me to Congratulate me on the Lottery here at Hale Kalele. Grace communicated with me throughout the entire move in process. She helped meet to meet all my document deadlines on time.She also helped to reach out to my Section 8 Inspector and my Section in 8 worker. She is so awesome. She made everything go smoothly. Joanne helped me a lot too by making my move in transition very smooth. There was one more Woman in the Admin office here...

- Darlene (Source: Property Survey)
Yes thank you an mahalo the team management Jackie, Joann,grace for there pations an time an effort to getting us moving in, an there help, much mahalo

- Earl (Source: Google)
GRACE, JOANNE, JACQUELINE! VERY WONDERFUL KIND,thoughtful JUST AWESOME TEAM!! Mahalo for everything God bless

- Diana (Source: Property Survey)
Yes, I certainly would like to recognize 3 wonderful, helpful and knowledgeable women who made my moving experience into Hale Kalele where I can come home and feel safe and comfortable. Grace, Joanne and Jaclynn. I also want to express my appreciation to Richard and all the maintenance staff for all their help as well. Thank you all so kindly.

- Susanah (Source: Property Survey)
To Grace and Joanne: Thank you both for being supportive and handling my phone calls, e-mails, and many questions! You

- Anthony (Source: Google)
Everyone here made the experience great but grace really helped out alot and went out of her way to make sure we were comfortable and understand everything

- Edward (Source: Google)
I first heard of Hale Kalele on the news. A few days after, I submitted my application. The staff at the site were all very friendly, and helpful. They provided me with all the information I needed to make sure my application was in order, and provided me with peace of mind that the process did not need to be rushed as it was a lottery. The process since then has been smooth and profetional. Mahalo!

- Aaron (Source: Google)